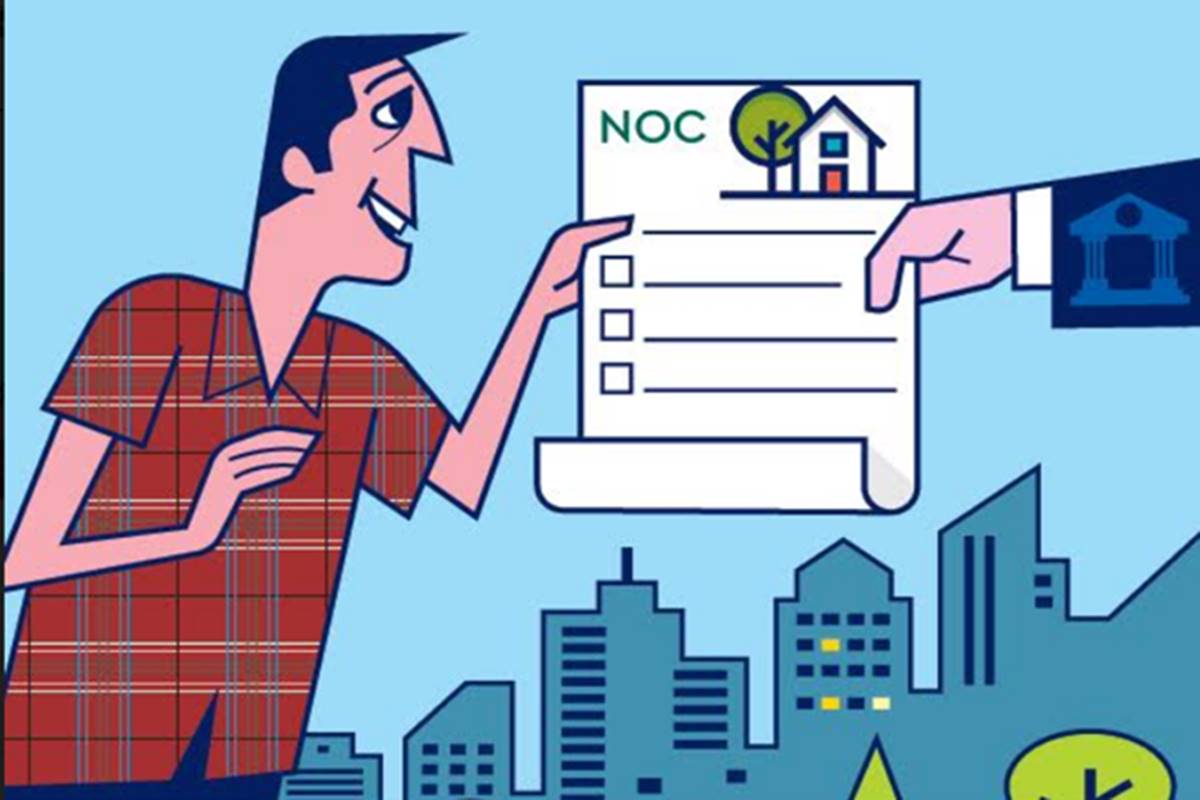 When it comes to borrowing, every step of the journey is important. This includes the application, repayment and closure. However, while much attention is paid to the first two phases, not much importance is given to the conclusion. In fact, in the list of documents related to a home loan you may read about ITR, KYC, bank statements, and address proof. However, the aspect of a NOC is seldom mentioned. 
What is NOC? 
No Objection Certificate is a legal document that states that you have no outstanding dues to pay your home loan lender. Naturally, you get this document after you finish making repayment and lenders usually send this certificate to you via registered post once you have paid all your EMIs and cleared the loan in full. However, for certain reasons, such as a change in address, you may not obtain your NOC for home loan through post and this can lead to severe legal and financial repercussions.
For a better understanding of why getting a NOC after paying off your home loan is so important, read on.
It removes the lien held over your property
When you take a home loan, you mortgage your property and the lender offers finance upon taking the title of the property in question. Normally, the conveyance of the property's title becomes void once you pay off your debt. To prove this, you should submit a NOC stating that you have repaid your home loan to the registrar of properties. Failure to produce a NOC could lead to a legal dispute surrounding the ownership of the property.
To sell a property, you need to possess ownership of it and in case the lien over your property still exists, selling it could lead you into a legal mess as it is not a possibility. That is why it is key that you collect your NOC and submit it to the registrar of properties so that you enjoy total freedom over your property.
It gives you access to the documents given during application
Recovering your original documents after you've cleared a loan is a must and the NOC letter proves that you have in fact paid all your dues. These important documents remain in the custody of your lender all through repayment and getting them back is crucial for future financial endeavours.
It helps you regain other forms of collateral pledged
Home loan lenders usually offer the facility of a top-up loan and it is possible that in order to obtain one, you were asked to pledge collateral like gold. In the event that you have, the NOC not only helps you revoke the lien but also own fully, other assets you have pledged.
It helps you get access to high-value funding in the future
In the event that you need to finance a major, big-ticket expense such as a child's higher education abroad or a lavish multi-day wedding, you may require to pledge collateral to access funding. Hence, to prove your financial health, possessing a NOC letter is crucial.
It keeps you protected against unscrupulous lenders
A NOC serves as proof that you have no outstanding dues payment and with it, you are protected legally. For instance, your lender may approach you some months after you paid your last EMI, asking you to make balance payment. However, and even if your CIBIL report says that you have no balance payment, without a NOC, you may face difficulty legally standing your ground. 
It helps you benefit from insurance claims
In case of any accidental damage or destruction to your property, if you have an insurance policy, you can make an insurance claim. However, in case the lien has not been removed and your lender is still the one in charge of your property, the payments will go to your lender and not to you.
It gives you a way to rectify your credit score
In today's world, possessing a good CIBIL score is vital and nothing can be more distressing to have a sub-par score, for no fault of your own. When you repay your home loan, your lender passes on this information to CIBIL and in case your lender misses out on doing so, CIBIL may understand that your dues have not been paid in full. To make clear that you have paid your debt in its entirety, your NOC letter is required, and you can submit it to CIBIL to establish that you have no outstanding dues.
Now that you know the NOC full form and why it is needed, add this document to your home loan checklist. Then apply for funding with a lender that priorities customer relations so that you can apply for a NOC and get it delivered quickly.